Bernd Nieberding leaves Media Press amicably – Anna Ottlik takes over responsibility for the editorial team in Berlin
Berlin/Schindellegi, 21 December 2021
After more than ten years of commitment, Bernd Nieberding is leaving the Media Press Group at the end of 2021 on an amicable basis and at his own request.  At the same time, 33-year-old germanist Anna Ottlik has taken over as editorial director in Berlin.
Bernd Nieberding has been in charge of Media Press Germany since 2011. At the same time he acted as a member of the Board of Directors of Media Press' parent company in Switzerland. Under Nieberding's leadership, Media Press accompanied the dramatic change in the editorial production of consumer magazines, not only in German-speaking countries. Most recently, Nieberding was also manging director of Media Press´ French subsidiary Plurimedia. At Plurimedia his knowledge and experience was decisive to reorganize the editorial production of large-volume TV magazine productions and complex data services for TV service providers and PayTV providers. Bernd will remain associated with Media Press for special projects in the future.
Anna Ottlik has been working for Media Press for almost ten years, first in the German-speaking editorial office in Krakow, Poland, and since 2018 in Berlin, Germany. Today she manages the major magazine productions for customers in Germany, Austria and Switzerland. Anna studied German philology and literature at the Jagiellonian University in Krakow.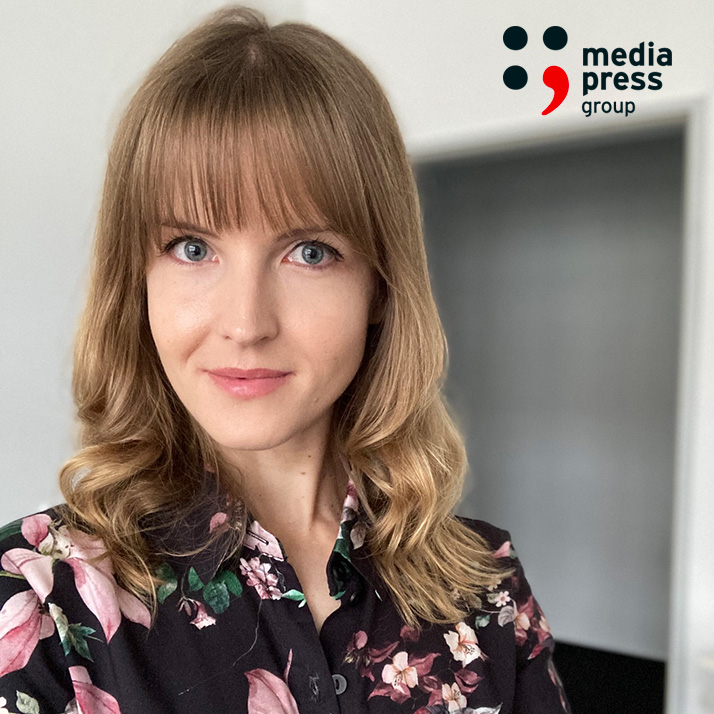 Kris Cechnicki, founder of Media Press Group and Chairman of the Board of Directors: "I regret Bernd Nieberding's decision to step down from his positions at Media Press. He has made a significant  contribution to transforming our group of companies from a classic editorial service provider into a state of the art, digital technology and services company. I would like to thank him for the outstanding achievements he has made for Media Press. At the same time, I am delighted that Anna  Ottlik has taken on the new task."