Join us in the FREE webinar to see a thorough technical review of our AI-enabled Digital Asset Management solution and learn about PHOBOSS DAM powered by Hubert AI! During the webinar, you will see how seamless integration, effective workflow management and automated DAM solutions based on cutting-edge AI technology can solve your complex image and metadata management problems, reduce your costs and improve quality and control over your assets!
Learn more about a quick and effective way to create your own dynamic posters and exciting sports visuals.
Phoboss DAM is a high-powered digital assets and rights management system that allows customers to smart auto-crop, tag and generate automated metadata using AI-based content recognition software. It is a cloud-based solution that allows customers to store tons of assets in a centralized database, while also enabling real-time workflows and efficient teamwork during the management and global distribution of metadata in any format.
Hubert AI enables important information to be extracted directly from images – the more data it processes, the more it recognizes.
Phoboss DAM & Hubert AI Integration
Given that Phoboss DAM and Hubert AI can be easily integrated with your existing systems, it can quickly make you move efficient and productive by efficiently editing, managing, updating, searching and distributing content rapidly.
February 11, 2021, 15:00 CET
During the webinar you will learn how to:
✔ Manage all your assets in a comprehensive way
✔ Automatically develop more metadata for your images
✔ Analyze picture content and accurately tag them automatically using AI
✔ Auto-selection of images and smart auto-cropping
✔ Enhance the quality of your assets through extensive copyright management feature 
✔ Attract your customers building posters and title cards
✔ Automatically create your own dynamic sport visuals
Join us during the webinar!
 
Our speaker: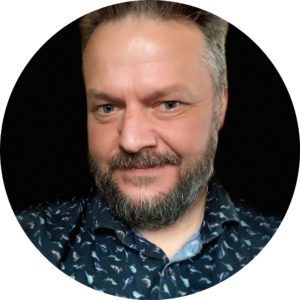 Rafał Fagas
The genius computer scientist and father of one of the strongest editorial systems in Europe – Hubert, has been with Media Press for the last 27 years. Rafał is the Chief Architect and team leader of Yola (Hubert AI), an AI-based technology system conducting large system implementations for Swiss Ringier AG, EPS AG, RTV (Bertelsmann), Bauer Media and Funke Media. Rafał is a wine enthusiast, an amateur of modernism, Bauhaus and neoplasticism with some inclinations towards philosophy and science. He likes good poetry, carefree travels and the fusion of fine music with excellent lyrics. 
Fill in the registration form below!
This webinar will be recorded, so even if you're unable to attend the live session, signing up to watch the video afterwards is highly recommended.