Download the press release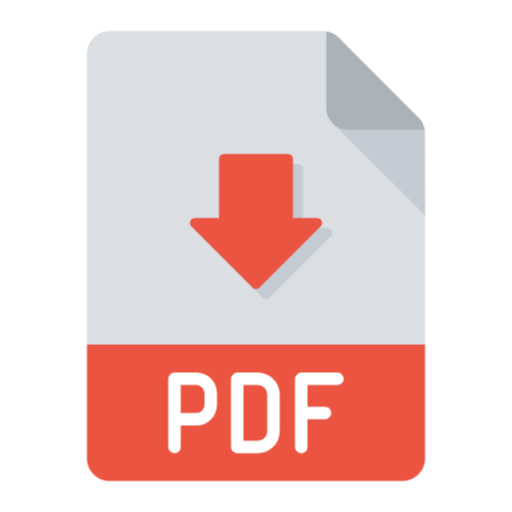 ---
Sports fans need never miss out on what they love
As millions of enthusiastic football supporters eagerly await the spectacle of the World Cup tournament later this year, two major players in the media business are teaming up to provide fans on the move with unrivalled pre-match and live updates of games.
European TV metadata specialist Media Press and data compiler of global sports Enetpulse are establishing a strategic partnership to provide audiences with sophisticated information, alerts, results, statistics and analysis direct to a host of home streaming and internet-connected devices.
The decision to join forces is good news for viewers who consume news feeds covering thousands of sports events via a multitude of viewing systems, platforms and entertainment services. As Enetpulse leads the field in the supply of detailed sports stats and results information and Media Press specialises in TV and streaming metadata, the combination of these two services means fans can expect a high-quality package.
An unrivalled package, on demand – and in time for the kick-off whistle in Qatar.
While the FIFA World Cup promises to be the biggest early opportunity for Enetpulse and Media Press to demonstrate the benefits of their new and exciting sports data service, both companies are gearing up to cover other major national and international athletic and team events – notably F1, other motor and e-sports, US games, winter ice hockey and alpine events, plus tennis and basketball.
The aim is to bring a much better fan experience of sports data to viewers and users of portable and streaming telecom devices across Europe, and it is particularly useful for people on the move who want to keep up to speed with broadcast schedules, start times to games, matches and races, and results.
Enetpulse has been providing real-time results and stats to millions of consumers for two decades, feeding data to websites, apps, broadcast platforms and sport media partners on a continual basis, ensuring that everyone from professionals to amateurs and families to fans have the facts at their fingertips.
Media Press' enhanced sports data service already provides broadcasters, streaming operators and entertainment providers with current information about TV coverage of games, matches, tournaments and competitions, so that channel schedules are as accurate and reliable as possible.
The metadata is supplied in a uniform, standardised format that allows end-users to cut through the chaos that results from hundreds of channels featuring sports events on a variety of free-to-air, subscription and VOD or catch-up systems. Customers want to know when, where and how they can watch their favourite games.
It makes sense for the same high-quality metadata product to be made available to the wider public. Thanks to Enetpulse's direct-to-user network, and Media Press' metadata enrichment product, the combined 'tech-know-how' of both companies means that fans need never miss out on what they love.
Technical information for trade journalists:
An even bigger innovation is on the cards for next year, 2023, with the addition of a long-dreamed of live update service that can send alerts to customers, notifying them of last-minute changes to broadcast schedules, delayed starts to games, matches and competitions due to adverse weather or unexpected problems at stadiums, postponements or late changes to broadcast channel schedules.
For 2022, the FIFA World Cup tournament will provide Media Press and Enetpulse with the opportunity to showcase its new service. In addition to the enriched metadata content, the data feed will include metadata about:
Games and venues, and team rankings;
Results and match stats;
Changes to the team personnel line-up from match to match;
Match analysis;
Information about team progress through the competition;
Team standings in the overall competition, during the group stages;
Player profiles and information about match officials.
An important technical point is that the metadata is re-structured into a common, standardized format regardless of what format was selected originally before it was sent to Media Press and Enetpulse from multiple media sources.
Each metadata file that relates to any one match has its own identifier ID, which means that broadcasters, streaming system providers and telecom operators receive the data in a common, standardised format. This allows the data to be enhanced with more information, such as:
Relevant graphics featuring logos, team pictures and venue images;
Channel data, with scheduled broadcast times;
Descriptions of players, coaches and match officials;
Descriptions of venues.
The FIFA World Cup aside, the focus on football during 2022/23 extends to full coverage of the top five European Leagues, from the Premier League, Serie A, Bundesliga, Ligue 1, La Liga and more.
Fans of UEFA competitions can look forward to coverage of the Champions League, Europa League and the Conference League. At least 400 football events, plus local leagues, will be serviced by Media Press and Enetpulse during the season.
Fans of tennis, ice hockey and basketball tournaments stand to benefit from the Enetpulse and Media Press partnership, along with US sports, winter and alpine races, F1 and motorsports, e-Sports and selected local and regional events.
---
Media Press and Enetpulse will present the integrated service at a drinks and bites event during IBC on Friday, 9 September at 16:00. For registration, please visit our social media profiles on Facebook and LinkedIn or contact us.