We are pleased to announce a significant development in the ongoing expansion of the Media Press Group. Today, we introduce our new subsidiary in London, a strategic move that underlines our commitment to driving the transformation of the metadata industry.
For over two decades, Media Press Group has been synonymous with excellence in EPG metadata, providing in-depth data and highly automated software systems that empower our clients to enhance the viewer experience.
With a presence in 18 countries, we have been pioneers of localisation, adapting our offerings to meet the diverse requirements of our clients. Innovation and a dedication to quality have been the cornerstones of our success.
In line with our global expansion strategy, we are pleased to introduce Jonas Petersen, our newly appointed CEO United Kingdom, who will lead our London-based subsidiary. Mr. Petersen brings a unique perspective to the role, enriched by his academic background, which includes studies at both Imperial College London and the University of Cambridge, as well as his professional experience with the Boston Consulting Group.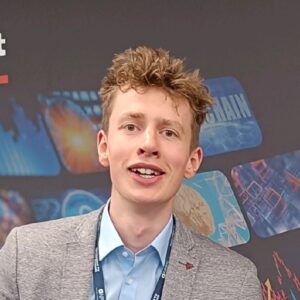 Mr. Petersen stated, "The British media landscape is evolving rapidly, presenting financial austerity for linear TV providers, along with an increased demand for innovative monetisation routes fueled by enriched metadata in the VoD space. Media Press can and will help with both."
Krzysztof Cechnicki, Founder and President of the Media Press Group, expressed his trust and support for this new venture, affirming, "Our decision to establish a subsidiary in London reflects our unwavering commitment to enhancing the global metadata industry. We believe in the potential of the British market, and under Jonas Petersen's capable leadership, we are confident in achieving our vision."
With our depth of data and highly automated software systems, the Media Press Group is poised to navigate the evolving media landscape with precision. Our new subsidiary in London, under the guidance of Jonas Petersen, marks a significant step in our ongoing mission to shape the future of the metadata industry.
As we embark on this exciting journey, we remain dedicated to making a substantial impact on the British media landscape, upholding the values that have solidified our position as the European leader in EPG metadata.