The European Metadata Group presence during IBC2018
Being a co-founder of TEMDG we are proud to share the results of our presence at IBC 2018 in Amsterdam.  After months of preparing The European Metadata Group presented itself during the exhibition and demonstrated its products and services in the HUB of hall 14. We got new members as well.
New member Universum Norway
Universum is Norway's leading metadata provider. This strong player delivers bespoke metadata solutions for newspapers, magazines, online TV-guides, pay-TV and VOD/OTT providers in the Nordic region. Their competent and experienced staff daily collect, structure, enrich and deliver metadata, including a wide range of artwork, for approximately 300 channels and 30 VOD providers.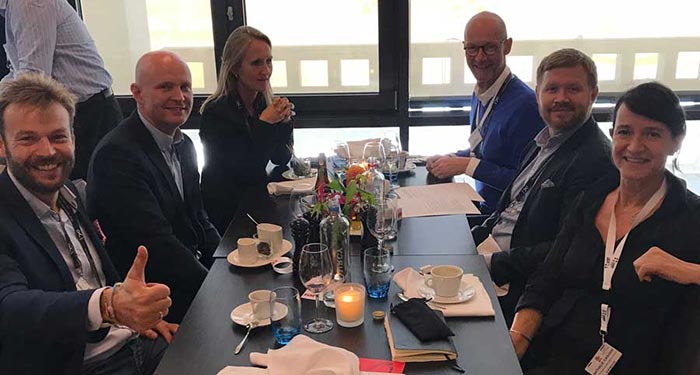 New associate member IVA from the US
With over 15 years experience working with clients from all walks of the content ecosystem, Internet Video Archive (IVA) has built its reputation as a leading vendor of trailers, clips, metadata and promotional images. "Internet Video Archive is pleased to be part of the European Metadata Group and integrate our services to provide prospective clients easy integration with IVA's catalog of nearly two hundred thousand promotional trailers and clips for movies and TV shows. Mutual clients can enhance their content discovery experiences with videos that will be matched to EMG's IDs and localized by language or country. By working together, prospective clients can get all their needs met at a cost that is less than other providers." (Quote Rhodes Mason, President IVA).
TEMDG traditional business lunch at the Roast Room
Like every year The European Metadata Group organised an informal business lunch during IBC. We invited all clients and business relations to come and relax after those first intense days of the IBC exhibition and conference. Contact us if you are interested to join next year.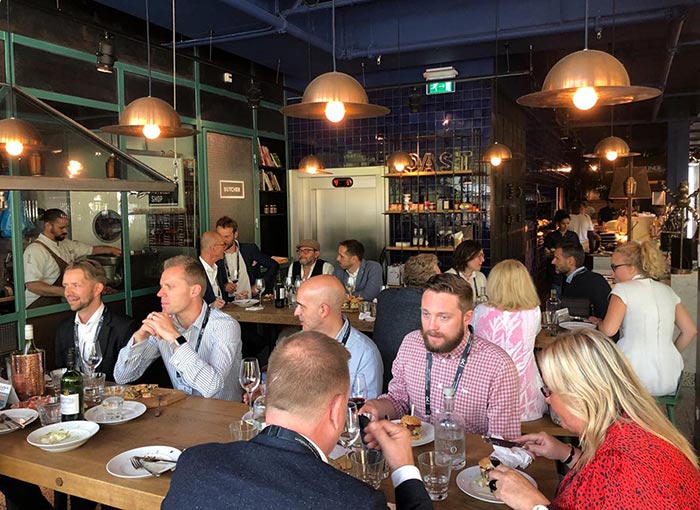 Demonstration TEMDG at the HUB
On Friday 14th of September Nathalie Cagossie of Plurmedia represented TEMDG with a demonstration of our products and services. As other members of TEMDG we recognize the importance of providing local quality content to support the success of an operator, SVOD or OTT platform in Europe.